City Council Meetings and Workshops
The Naperville City Council meets on the first and third Tuesday of the month at 7 p.m. in Council Chambers of the Naperville Municipal Center, 400 S. Eagle St., unless otherwise noted. *Please note that all meeting dates are subject to change.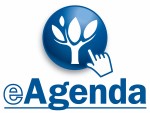 View meetings live and on demand and check out agendas, packets and minutes documents using the city's eAgenda system.
City Council Workshops and Special Meetings
In order to comply with the Open Meetings Act, the City Council holds workshops to facilitate more in-depth discussion on topics.
Documentation for the workshops and special meetings listed below can be found on the City's eAgenda Streaming Media Archives.
All workshops and special meetings are held at 6 p.m. in Council Chambers of the Naperville Municipal Center, 400 S. Eagle St. on the dates listed below, unless otherwise noted.
2017 Special Meetings and Workshops:
Monday, February 27: Workshop - Water Rates/CDBG and Social Services
Monday, March 13: Workshop - SECA
See the Government Meetings Calendar
Council Q&A
The Question and Answer (Q&A) is a compilation of questions the Mayor and City Council have after their initial review of the most current City Council Meeting agenda packet. Council members may ask questions about any agenda item. Council members submit their written questions to City Staff by noon the day before the City Council meeting, and city staff provides responses to each question by end of that day.
ADA Compliance
Any individual with a disability requesting a reasonable accommodation in order to participate in a public meeting should contact the Communications Division at least 48 hours in advance of the scheduled meeting. The Communications Division can be reached in person at 400 S. Eagle Street, Naperville, IL, via telephone at (630) 420-6707 or 630-305-5205 (TDD) or via e-mail at info@naperville.il.us. Every effort will be made to allow for meeting participation.