Naperville Jaycees Park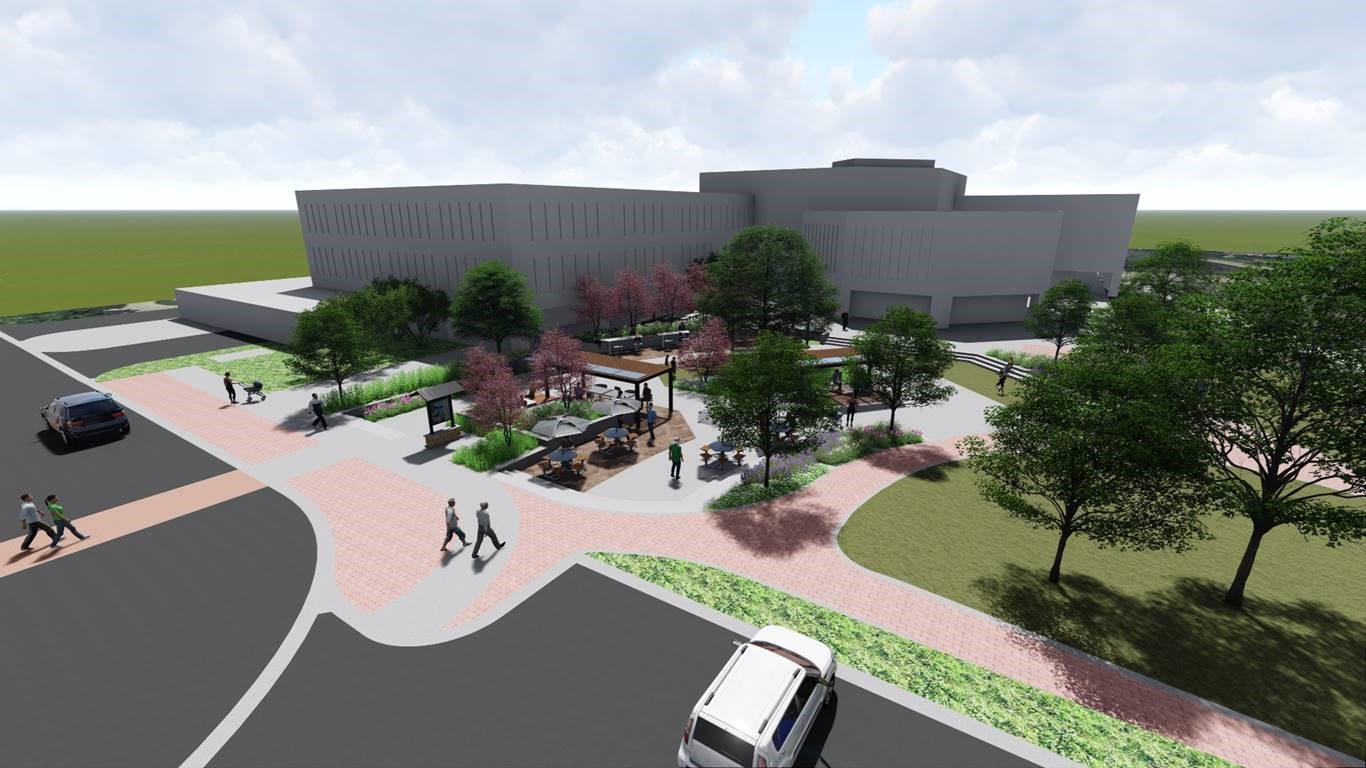 During Mayor Chirico's 2017 State of the City address, he announced the concept of constructing a "smart park" on the north lawn of the Naperville Municipal Center. This park is an opportunity for individuals looking for flexible work space to be able to come together in an area located near Naperville's downtown.
Thanks to donations from the community, enough funds have been pledged to construct this unique amenity. The Naperville Jaycees are the lead donor and namesake of the park.
Once constructed, the park will include accessible and stepped entrances, several different types of seating, tables, charging stations, USB ports and outlets. WiFi will be provided throughout the park, and canopies and trellises will be installed to provide sun protection. Naperville Jaycees Park will be free and open to the public.
Eco-friendly amenities include permeable pavers and rain gardens. Energy for Naperville Jaycees Park will come from solar panels installed on the roof of the Municipal Center.
Officially part of the Naperville Riverwalk, construction of the Naperville Jaycees Park is expected to begin in fall 2018.
Timeline

Pending weather or unforeseen circumstances, work is scheduled to begin the week of September 24, 2018.