AAA, Naperville Police Department Team Up to Remind Teens of Distracted Driving Dangers During National Teen Driver Safety Week
Video Contest for Local High Schools Encourages Teens to Creatively Spread Safe Driving Messages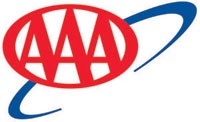 AAA Chicago and the Naperville Police Department are teaming up with Naperville high schools this 2018 National Teen Driver Safety Week (October 21-27) by encouraging local teens to use their creativity to spread the message about safe driving. Throughout the week and into the fall, AAA and the Naperville Police Department will be educating teens on the dangers of distracted driving utilizing research from the AAA Foundation for Traffic Safety.
As part of this safety campaign, teens at Naperville North High School and Neuqua Valley High School will submit a 30-second creative video that highlights:
Other teen passengers are the number one distraction for teen drivers
Passengers can be distracted for up to 27 seconds after they put the phone away
Teens should speak up for their safety
Videos will be judged by AAA and the Naperville Police Department. The first-place video will receive a $750 grant for its school from AAA, and the second-place video will receive a $250 grant for its school. The winning video will also be shown in movie theaters throughout Naperville during the 2018 winter break. Teens are encouraged to share the videos, as well, on social media platforms using the hashtag #ILTeensDriveSafe.
"The Naperville Police Department is committed to keeping our teens safe, and this contest kicking off during Teen Driver Safety Week is a great way to pair our educational message and programs with Naperville teens' creativity and social habits," said Robert Marshall, Chief of the Naperville Police Department. "We're proud to partner with AAA Chicago and our Naperville high schools on this effort."
"We're excited to partner with the Naperville Police Department to bring this peer-driven safe driving campaign to Naperville schools this fall," said Charlene Sligting, Traffic Safety Program Manager for AAA Chicago. "We look forward to seeing the creative ways in which teens amplify these safe driving messages and speak up for their safety."
For full contest rules and criteria, schools can reach out to Naperville Police Sgt. Derek Zook (630.420.8833, zookd@naperville.il.us) or Charlene Sligting, AAA (630.328.7235; cjsligting@aaachicago.com).
---
About Naperville: Located 28 miles west of Chicago, Naperville, Ill., is home to approximately 145,000 people. This vibrant, thriving city consistently ranks as a top community in the nation in which to live, raise children and retire. The city is home to acclaimed public and parochial schools, the best public library system in the country, an array of healthcare options and an exceptionally low crime rate. Naperville has ready access to a variety of public transportation, housing and employment options. The city's diversified employer base features high technology firms, retailers and factories, as well as small and home-based businesses. Residents also enjoy world-class parks, diverse worship options, the opportunity to serve on several City boards and commissions, a thriving downtown shopping and dining area, a renowned outdoor history museum known as Naper Settlement and an active civic community. For more information, please visit our website at www.naperville.il.us.