Cell Phone Use Behind the Wheel Drops 88 Percent Following Safety Campaign
AAA and the Naperville Police Department launch community effort to curb distracted driving
(A joint news release from the Naperville Police Department and AAA)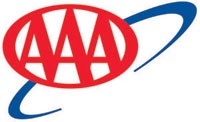 AAA and the Naperville Police Department observed an 88 percent reduction in the number of drivers holding and talking on their phone following a citywide distracted driving campaign, according to a new report from the AAA Auto Club Group. AAA partnered with law enforcement to help raise awareness about the growing threat of distraction on the road. In 2016, more than 3,400 people were killed in distracted driving crashes in the U.S., with nearly 50 of those deaths occurring in the state of Illinois. AAA is calling for drivers to keep their eyes and attention on the road and hands on the wheel in order to prevent deadly crashes.
A recent survey from the AAA Foundation for Traffic Safety found that the proportion of drivers who report talking on a cell phone regularly or fairly often when behind the wheel jumped 46 percent since 2013. Nearly half (49 percent) of drivers report recently talking on a hand-held phone while driving and nearly 35 percent have sent a text or email. Despite their behavior, nearly 58 percent of drivers say talking on a cellphone behind the wheel is a very serious threat to their personal safety, while 78 percent believe that texting is a significant danger.
"No distraction- whether texting or making a phone call- is ever worth the loss of life on the roadway," said Charlene Sligting-Yorke "These observational findings offer hope that through consistent education, advocacy and enforcement, we can potentially change driver behavior long-term and make our roads safer."
For the study, AAA and the Naperville Police Department set up observational sites along Mill Street, Ogden Avenue, and 95th Street in Naperville, IL. For two days, officers observed passing vehicles and recorded if the driver was engaged in distracted driving behaviors like talking on the phone or sending a text. Following the observations, AAA and the Naperville Police Department launched a two-week city wide distracted driving campaign which included community safety presentations, electronic billboards, social media messaging and heightened distracted driving enforcement.
Following the campaign, officers returned to the observational sites to record driver behavior and found that the number of drivers:
Holding the phone and talking on speakerphone decreased by 88 percent
With their cell phone to their ear decreased by 67 percent
With their heads down or looking in their laps decreased by 55 percent
Engaging in other types of distracted behavior (i.e. eating, grooming) decreased by 33 percent
"This study validates that awareness, education and enforcement changed drivers' habits, and we will continue to prioritize distracted driving awareness and enforcement in order to improve safety on Naperville's roads," said Naperville Police Chief Robert Marshall. "No call or text is worth putting your life or someone else's life in jeopardy, and the Naperville Police Department will not give up on stressing this message and enforcing the law."
"The success seen in Naperville must become a norm around the state," said Charlene Sligting-Yorke "One death from a distracted driving crash that could have easily have been prevented is one death too many. AAA plans to use this case study to broaden our advocacy efforts to help prevent distracted driving crashes from ever occurring."
AAA is a strong advocate at the state a federal level for a comprehensive approach to eliminating the problem of distracted driving. In the state of Illinois, violating distracted driving laws can be costly. Drivers should know the law before hitting the road. In Illinois, text messaging and handheld cell phone use while driving are prohibited. Drivers under the age of 19 who hold a learner's permit or intermediate license may not use a cell phone or other similar device while driving.
For more information, visit AAA's Digest of Motors Laws at drivinglaws.aaa.com.
---
About Naperville: Located 28 miles west of Chicago, Naperville, Ill., is home to approximately 145,000 people. This vibrant, thriving city consistently ranks as a top community in the nation in which to live, raise children and retire. The city is home to acclaimed public and parochial schools, the best public library system in the country, an array of healthcare options and an exceptionally low crime rate. Naperville has ready access to a variety of public transportation, housing and employment options. The city's diversified employer base features high technology firms, retailers and factories, as well as small and home-based businesses. Residents also enjoy world-class parks, diverse worship options, the opportunity to serve on several City boards and commissions, a thriving downtown shopping and dining area, a renowned outdoor history museum known as Naper Settlement and an active civic community. For more information, please visit our website at www.naperville.il.us.