Healthy, Wealthy & Wise 2018 Senior Conference Taking Place Friday, September 14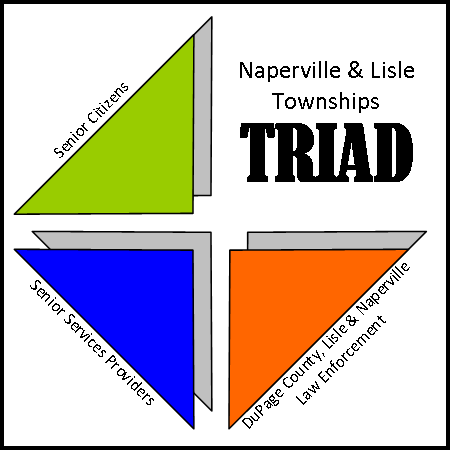 The City of Naperville and the Naperville and Lisle Townships Triad are pleased to present the Healthy, Wealthy & Wise 2018 conference for area senior citizens on Friday, September 14 from 8 a.m. to noon at the Naperville Municipal Center, 400 S. Eagle St.
This informative conference is a free opportunity for independent living seniors to learn ways to enhance their quality of life from experts in various fields. The conference's line-up of engaging speakers includes S.H.I.P Counselor Harold Herzog discussing what's new with Medicare and the expanding resources available online. In addition, renowned speaker and author Linda Strohschein, JD, will discuss the impact longevity has on retirement, estate and "life" plans, and Technology Coach Patrick Yanahan will discuss voice-activated devices and how they make it easier than ever to stay connected and engaged.
"For the last several years, the Triad has put together a program that provides attendees with the tools they need to live active, healthy lifestyles," said planning committee chair Brian Foster. "This year's program is no exception, and we can't wait to welcome all of our 2018 attendees."
In addition to the presentations, approximately 30 area organizations representing a variety of community senior services will showcase their products and offerings in the Lower Level Meeting Rooms of the Municipal Center. Mayor Steve Chirico will officially proclaim September 14 "Senior Day" at the conference, students from the College of DuPage Nursing Program will provide free blood pressure screenings and a complementary lunch voucher will be given to registered participants (certain restrictions apply).
Advance registrations are required; please call (630) 969-0992 to register. Morning check-in takes place from 7:30 to 8 a.m. on the day of the conference. Attendees are encouraged to arrive early to enjoy free refreshments before the program begins.
Attendees can park at the Municipal Center Parking Facility. Additional parking is available at the Water Street Parking Facility located at 120 Water Street or any of the other downtown parking decks or lots. Accessible parking is available in all of the parking lots and parking decks throughout downtown Naperville. For more information on downtown parking, visit www.naperville.il.us/downtownparking.
For more information on this conference, visit www.naperville-lisle-triad.org or contact Julie Smith at (630) 305-5450 or smithju@naperville.il.us.
---
About Naperville: Located 28 miles west of Chicago, Naperville, Ill., is home to approximately 145,000 people. This vibrant, thriving city consistently ranks as a top community in the nation in which to live, raise children and retire. The city is home to acclaimed public and parochial schools, the best public library system in the country, an array of healthcare options and an exceptionally low crime rate. Naperville has ready access to a variety of public transportation, housing and employment options. The city's diversified employer base features high technology firms, retailers and factories, as well as small and home-based businesses. Residents also enjoy world-class parks, diverse worship options, the opportunity to serve on several City boards and commissions, a thriving downtown shopping and dining area, a renowned outdoor history museum known as Naper Settlement and an active civic community. For more information, please visit our website at www.naperville.il.us.