Victim Services Information Fair Offers Resources to Crime Victims
The Naperville Police Department and the Chicago Field Office of the Federal Bureau of Investigation are teaming up to host a victim services information fair on Wednesday, April 11, 2018. Designed to raise awareness about crime victims' rights and services, the information fair will be open to the public from 9 a.m. to 12 p.m. at North Central College's Wentz Concert Hall, 171 E. Chicago Ave. in Naperville.
The fair will run as an open house in the concert hall lobby with various organizations and resources available to the public. Participating organizations in the past have included the Victim Service Units and Children Advocacy Centers of both DuPage and Will counties, Department of Homeland Security, Office of the Illinois Attorney General, Adult Protective Services, Mutual Ground, Family Shelter Service, National Alliance for Mental Illness, and many, many more. Attendees will also be able to gather resources from such agencies as the Federal Trade Commission, IRS and the National Center for Missing and Exploited Children, among others.
In addition, two programs will be offered in the concert hall auditorium. At 9:30 a.m., Family Shelter Service will discuss the truths and myths regarding domestic violence. At 10 a.m., Chris Baker, founder of the non-profit INK 180, will explain how he provides his time, supplies and artwork free of charge to survivors of human trafficking, domestic violence and self-harm, as well as to former gang members trying to get their lives back on track. For professionals, Family Shelter Service is sponsoring 1.5 free CEU's for CDVPs for attendance to the presentations.
"This event empowers those who have been victimized by crime to know their rights by providing access to countless local, regional and national resources," said Naperville Police Chief Robert Marshall. "We're glad to offer this opportunity in conjunction with the FBI and are hopeful that a lot of people will stop by to learn more about the multitude of services and resources available to help them in their recovery."
"The FBI is committed to providing compassionate and timely care to victims who have suffered as a result of the commission of a federal crime. We are dedicated to notifying victims of their rights and providing crucial services to meet their emotional, physical, and safety needs," said Special Agent in Charge of the Chicago FBI Division, Jeffrey S. Sallet.
Naperville Police and the Chicago FBI would like to thank all of the participating agencies, in particular North Central College, which is hosting this important resource event.
This event falls during Crime Victims' Rights Week, observed April 8-14, 2018. This national observance aims to promote public awareness about challenges crime victims face, as well as the laws, policies and programs available to protect and assist them in their recovery. For more information about Crime Victims' Rights Week, visit https://ovc.ncjrs.gov/ncvrw/. For more information about FBI Victim Services, visit https://www.fbi.gov/resources/victim-assistance.
For more information about the victim services information fair in Naperville, contact Naperville Police Social Worker Jamie Horner at (630) 420-4165.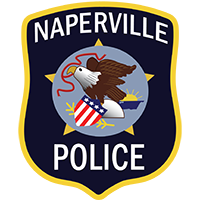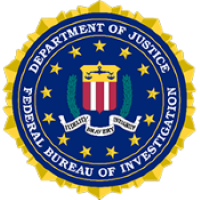 ---
About Naperville: Located 28 miles west of Chicago, Naperville, Ill., is home to approximately 145,000 people. This vibrant, thriving city consistently ranks as a top community in the nation in which to live, raise children and retire. The city is home to acclaimed public and parochial schools, the best public library system in the country, an array of healthcare options and an exceptionally low crime rate. Naperville has ready access to a variety of public transportation, housing and employment options. The city's diversified employer base features high technology firms, retailers and factories, as well as small and home-based businesses. Residents also enjoy world-class parks, diverse worship options, the opportunity to serve on several City boards and commissions, a thriving downtown shopping and dining area, a renowned outdoor history museum known as Naper Settlement and an active civic community. For more information, please visit our website at www.naperville.il.us.