Naperville July 4 Fireworks Display to Take Place at Frontier Sports Complex
(A joint release from the City of Naperville, Naperville Park District and Naperville Responds For Veterans)
The City of Naperville, Naperville Park District and The Salute event organizers Naperville Responds For Veterans issued the following statement regarding the 2020 July 4 fireworks display:
"Due to the ongoing situation surrounding COVID-19, representatives from the City of Naperville, Naperville Park District, and Naperville Responds For Veterans have together concluded that Frontier Sports Complex, located at 3380 Cedar Glade Drive, is best suited to offer a socially responsible July 4 fireworks event. The health and safety of our audience is our highest priority, and the decision to temporarily change the location from Knoch Park to Frontier Sports Complex this year was made to ensure that we are doing our part to prevent the spread of COVID-19 to residents and visitors who come to enjoy this annual tradition.
"We know many were hoping for a fireworks display at Knoch Park. Despite the disappointment this decision may bring to some, we are grateful to have found a location that allows us to continue this tradition while ensuring the safety of all participants. We look forward to The Salute's return to Rotary Hill in 2021 and along with it, the fireworks display.
The fireworks display will take place from 9:30 to 10 p.m. on Saturday, July 4, at Frontier Sports Complex. Those interested in attending in person can watch from a field within the park or from their vehicles in one of the 906 parking spaces at the complex. An additional 1,000 parking spaces will also be available at Neuqua Valley High School, 3220 Cedar Glade Drive. Spectators are encouraged to practice social distancing at all times. For those wishing to watch the show from home, NCTV17 will be providing a live broadcast of the event.
More information about the NCTV17 event broadcast and maps of available parking and safe viewing locations will be posted at www.naperville.il.us/eventinfo the week before the event. For more information about The Naperville Salute, visit www.napervillesalute.org. For more information about the Naperville Park District, visit www.napervilleparks.org.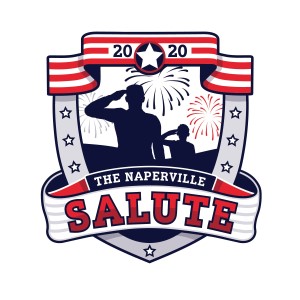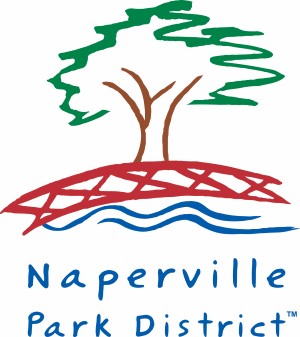 About the Naperville Park District: Created in 1966, the Naperville Park District is an independent, municipal agency serving the recreation needs of its residents. An Illinois Distinguished Agency since 1994, the District is one of only 1% of park districts across the country to be nationally accredited through the Commission for Accreditation of Park and Recreation Agencies (CAPRA). The Naperville Park District's mission is to provide recreation and park experiences that promote healthy lives, healthy minds and a healthy community. The District maintains and operates more than 2,400 acres with 136 parks and provides more than 1,500 recreational, arts and environmental programs and special events annually. Included within the District's operations are two championship golf courses, a multitude of playgrounds, trails, athletic courts and sports fields, Fort Hill Activity Center, Knoch Knolls Nature Center, two inline skating and skateboarding facilities, the Millennium Carillon, a paddle boat quarry, historic Centennial Beach, and the beautiful Riverwalk.
About Naperville Responds For Veterans: Naperville Responds For Veterans (NRFV) assists Veterans and their families in need, especially those with low and moderate income, by raising donations of money, building materials, and professional labor, and coordinating the process of repairing, building, and donating homes. Naperville Responds For Veterans is a nonprofit 501(c)3 organization that provides services to Veterans in need and those in crisis. For more info, visit www.napervilleresponds.org
---
About Naperville: Located 28 miles west of Chicago, Naperville, Ill., is home to approximately 145,000 people. This vibrant, thriving city consistently ranks as a top community in the nation in which to live, raise children and retire. The city is home to acclaimed public and parochial schools, the best public library system in the country, an array of healthcare options and an exceptionally low crime rate. Naperville has ready access to a variety of public transportation, housing and employment options. The city's diversified employer base features high technology firms, retailers and factories, as well as small and home-based businesses. Residents also enjoy world-class parks, diverse worship options, the opportunity to serve on several City boards and commissions, a thriving downtown shopping and dining area, a renowned outdoor history museum known as Naper Settlement and an active civic community. For more information, please visit our website at www.naperville.il.us.