5th Avenue Bridge over Cress Creek Reconstruction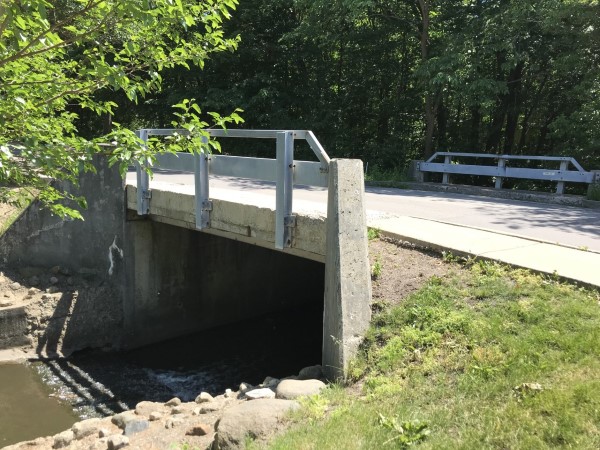 The City of Naperville is working with contractor MYS Incorporated to reconstruct the 5th Avenue Bridge over Cress Creek. This bridge was originally constructed in 1980 and carries one lane of traffic in each direction along 5th Avenue, a neighborhood connector roadway, over Cress Creek.
This bridge was inspected by City staff in September 2018 and again one month later in October. Based on the findings, follow-up inspections were conducted, and it was determined the bridge superstructure should be replaced. Since that time, the bridge has been load-posted, allowing only certain weighted vehicles to travel on it, along with inspections being conducted on the structure every six months.
This project involves replacement of the bridge structure as well as the adjacent sidewalk and railing to address the issues described above.
Detour Map
Project Timeline

Weather permitting, this project will begin the week of June 14, 2021 and continue until late August, pending weather and unforeseen circumstances.
Project Details

The bridge itself, as well as 5th Avenue between Royal St. George Drive and Ogden Avenue, will be closed to through traffic. Access to nearby residences and properties via 5th Avenue will be retained throughout the entire duration of the project.

Prior to the start of construction, the project contractor will install traffic control devices and a detour. This detour will direct 5th Avenue traffic onto Ogden Avenue and Royal St. George Drive.