Water Meter Reading
Naperville's Electric and Water Utilities are proud to provide high-quality, reliable electric and water services to Naperville residents and businesses. Although the City reads electric meters through an automated process, water meters are read by meter readers on a monthly basis. Currently, around eight contracted meter readers are responsible for reading almost 50,000 water meters each month.
To help our residents understand when meter readers might be in their neighborhood, and what to expect, here is some information about Naperville's water meter reading process.
Your Meter is Read Once a Month
Because of Naperville's size, not all water meters are read on the same day. Depending on where you live, your meter is read at a certain time of the month. Due to holidays and weekends, the exact day the meter is read may shift from month-to-month; however, the meter will be read around the same time each month.
When is your water meter read?
Find out when your water meter will be read each month.
View Map
Meter Readers Are Identified by What They Wear, Drive, and their Equipment
Naperville contracts its water meter reading to Alexander's Meter Reading Services. Alexander's employees wear a yellow vest with the words "Meter Reader" over a blue uniform, carry a handheld meter reader device and probe to read the meter, wear an employee badge with his or her picture on it, and likely drive a truck with Alexander's logo on it. (Newer hires may drive their personal vehicle versus a company car during their probationary period. To better identify these individuals, the City is working with Alexander's to have magnetic ID signs for vehicles provided to those employees.)
Below are images of what water meter readers in Naperville can expect to be wearing, driving, and their equipment.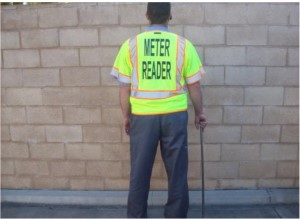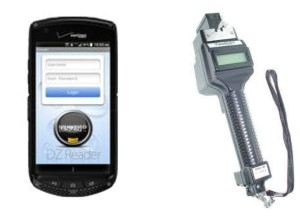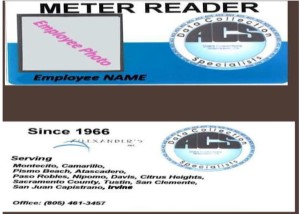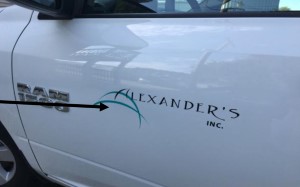 Meter Readers May Spend About Three Minutes in Your Yard
Meter readers must access your property, locate your water meter, and physically touch their reader device to the meter. If the meter reader is new to their job, which occurs frequently due to employee turnover, it may take him or her some time to locate the meter on your home, as there is no standard location for the devices.
Although more experienced meter readers may be able to conduct a read in about a minute, newer readers may take up to three minutes to locate the meter and conduct a read.
Remember, meter readers and/or employees of companies will have proper identification on them if they need to access and spend time on your property.
Meter Readers Need Access to Your Yard
Per City ordinances, access to meters for the purpose of reading them must be maintained. Please make sure meter readers can access your yard and that the area around the meter is clear. If your meter is inaccessible due to a locked fence, gate, or deck, please contact the Finance Department at (630) 420-6059 so they can work with you on a solution.