Naper Settlement & Homestead
The City of Naperville takes great pride in its heritage. This pride is on display in both the Naper Settlement outdoor museum and Naper Homestead historical location.
Naper Settlement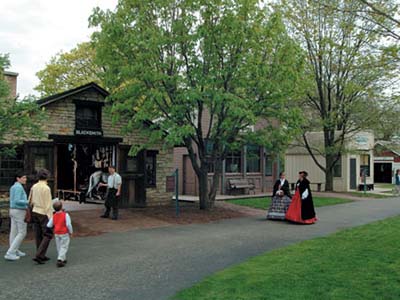 Naper Settlement is an outdoor 19th century living history museum that serves northeastern Illinois as a unique educational and cultural resource. The village tells the story of how life changed throughout the 19th century for the people of northern Illinois in towns such as Naperville. During this era, Naper's Settlement was transformed from a pioneer outpost in 1831 to a bustling turn-of-the century community. Through its costumed interpreters and 30 historic buildings located on the 12-acre grounds, history is brought to life with educational and hands-on activities for 150,000 visitors each year.
Learn More About Naper Settlement
Naper Homestead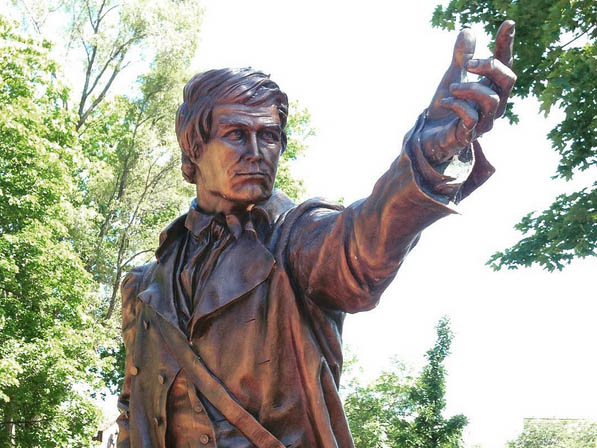 In April 2006, in commemoration of the City's 175th anniversary, the City of Naperville purchased the original Joseph Naper Homestead due to its historical significance. Subsequently, two on-site archeological digs managed by the Naperville Heritage Society, conducted in 2006 and 2007, revealed foundation elements of four different structures that once stood on the site, as well as more than 25,000 artifacts.

In 2011, the vacant Naper Homestead property was transformed into a self-guided historic interpretive site commemorating Naperville's founding family, Captain Joseph and Almeda Naper. In 2013, the Joseph Naper Statue was placed at Naper Homestead.