Naperville Police Department
Naperville's internationally accredited police department employs a staff of almost 300 whose mission is to serve the community while also protecting life and property.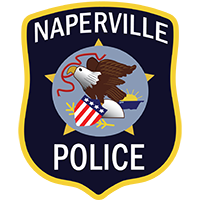 This new resource brings our community members a discrete way to ask for help using a medium many people already us… https://t.co/0KPtoqx3p9

The Animal Control Officer and little hawk from yesterday's post are getting so much love :-) https://t.co/vZp1JjczMo

Signing up for Naper Notify? Creating a Smart911 profile? Dropping off unneeded rx drugs? What are you doing to enh… https://t.co/lIQ8AMriqV
Did you know?
Of all reported motor vehicle burglaries reported in Naperville in the last 2 years, nearly
were to unlocked vehicles.
Law Enforcement Accreditation
The Naperville Police Department is an internationally accredited law enforcement agency.
Learn more
21st Century Policing
Compare the Naperville Police Department's practices to standards devised by President Obama's Task Force on 21st Century Policing.
Learn more