Naperville Police Department
Naperville's internationally accredited police department employs a staff of almost 300 whose mission is to provide professional, high quality and effective police service in partnership with the community.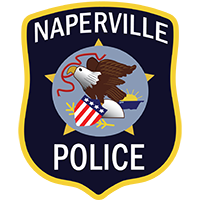 We are currently investigating a traffic accident on 75th/Modaff. All off 75th is closed between Millbrook and Olympus. Please use alt route

The Eikon 5K is taking place today. Portions of 111th & 248th streets will be closed from abt 8:45-10:30 a.m. Pleas… https://t.co/Rky3i2c6ux

Congratulations Ofc Konow & Rocco, who officially graduated from training! The two are now on their way back to Nap… https://t.co/HSjB94i9mk
Did you know?
Of all reported motor vehicle burglaries reported in Naperville in the last 2 years, nearly
were to unlocked vehicles.
21st Century Policing
Compare the Naperville Police Department's practices to standards devised by President Obama's Task Force on 21st Century Policing.
Learn more
Law Enforcement Accreditation
The Naperville Police Department is an internationally accredited law enforcement agency.
Learn more
Keeping You Safe
Distracted Driving