Naperville Police Department
Naperville's internationally accredited police department employs a staff of almost 300 whose mission is to serve the community while also protecting life and property.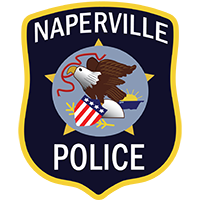 A true team player, consummate leader & overall great cop. Happy Retirement, Sgt. You deserve it. https://t.co/OGcFfnBWgs


Did you know?
Of all reported motor vehicle burglaries reported in Naperville in the last 2 years, nearly
were to unlocked vehicles.
Parking ticket?
Use this secure site for quick and easy online payment of a parking ticket.
Pay here
Online Reporting
File a police report online at any hour of the day or night for 1) non-emergency incidents 2) that happened within Naperville city limits and 3) for which there are no known suspects.
File a police report
Registered Sex Offender Information
Search by address for a list of sex offenders in your area. Register to receive email alerts. Protect your family with safety tips and information.
Search now
National Night Out
National Night Out generates support and participation in local anti-crime efforts and strengthens neighborhood spirit by encouraging residents to spend the evening outside with their neighbors.
Learn more
21st Century Policing
Compare the Naperville Police Department's practices to standards devised by President Obama's Task Force on 21st Century Policing.
Learn more
Keeping You Safe
Distracted Driving