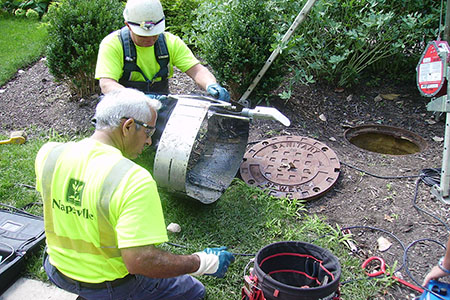 Preventative Maintenance
In the past 20 years, Naperville has lined 513,518 feet of sanitary sewer, 2,412 sanitary service laterals and rehabilitated 1,289 manholes, representing an estimated reinvestment of more than $55 million in the sanitary sewer system.
Maintaining Our System
Naperville's Water Utility takes great pride in ensuring its water and wastewater systems are maintained at optimal levels. Various maintenance programs are in place to maintain the longevity of Naperville's system.
Did you know?
The Water Utility's 2015 Leak Detection program saved an estimated
of water per day after repairs.