Garbage and Recycling
Garbage/Recycling Collection
Please note that garbage/recycling collection is occurring as normal this week - there is no delay due to the Columbus Day holiday.
The City of Naperville contracts with Waste Management for residential garbage collection and Republic Services for curbside recycling services. The City offers the Naperville Environmental Collection Campus located at 156 Fort Hill Drive, which includes three different recycling options to provide additional sustainable disposal opportunities. The facilities include a Recycling Drop-Off Center, Household Hazardous Waste Facility and Electronics Recycling Facility. See the information below for additional information and for hours of operation.
Did you know?
The electronics recycling area at Naperville's Environmental Collection Campus served
since January 2017. Approximately 241,000 pounds of electronics recycling has been collected.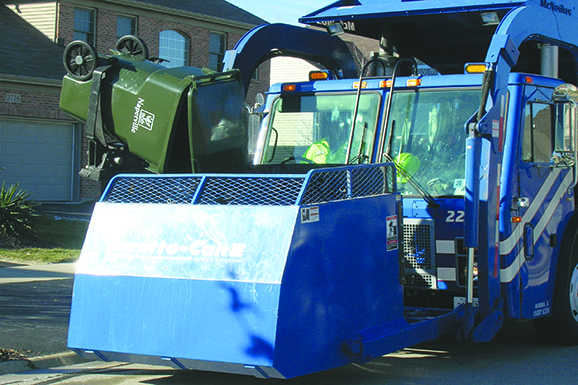 Did you know?
You "Can" Contribute to Curb Appeal