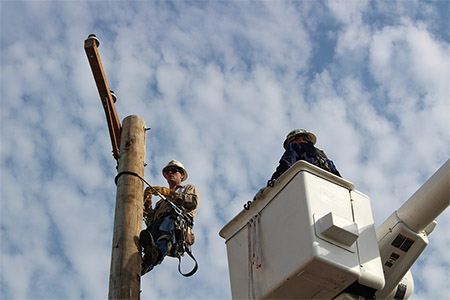 Safety is the #1 Lesson
Electric Utility Lineman Kevin McCall demonstrated a pole top rescue scenario at the City's Amazing Services event. In this drill, Kevin showed how he would save a fellow lineman in the event that his coworker fell ill or suffered an injury while working on a utility pole. Each year, Electric Utility Linemen practice the proper procedures in carrying out this lifesaving task from atop a pole and while operating a bucket truck, like Lineman Ivan Westcott.
Electrical Safety
Whether in the home, at the office, at school, or outside, the Naperville Electric Utility encourages its customers to make safety around electrical equipment a priority.
Attention Contractors
Please take a moment to view the utility's Electric Service Rules and Entrance Requirements to help you complete your job.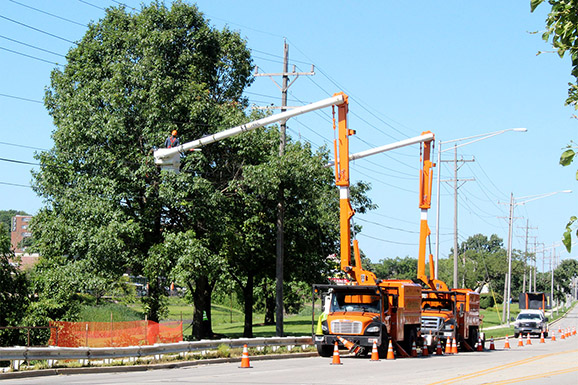 Did you know?
Preventive Maintenance is Key to Electrical Safety and Reliability