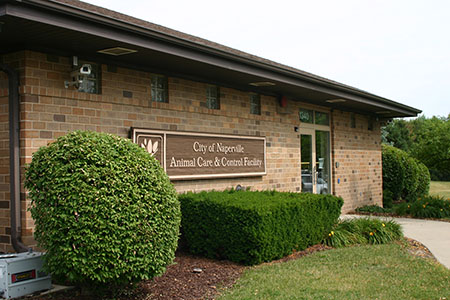 Animal Control
Naperville Animal Control is a unit within the Naperville Police Department that:
Enforces local and state animal control and welfare laws
Operates a shelter for stray and non-native/exotic animals
Rescues animals that are stray, injured or in danger
Promotes responsible pet ownership and animal care through education and enforcement
Last year, Naperville Animal Control received 4,800 calls for service and fielded more than 2,100 wildlife inquiries, primarily about birds, skunks and coyotes. Of the 305 cats and dogs impounded by this unit in 2016, 161 (or 53%) were returned to their owners.
Paws and Claws
Animal Control's e-newsletter, Paws and Claws, features information on animal safety, responsible pet ownership and living in harmony with wildlife.
Sign Up