Naper Settlement & Homestead
The City of Naperville takes great pride in its heritage. This pride is on display in both the Naper Settlement outdoor museum and Naper Homestead historical location.
Naper Settlement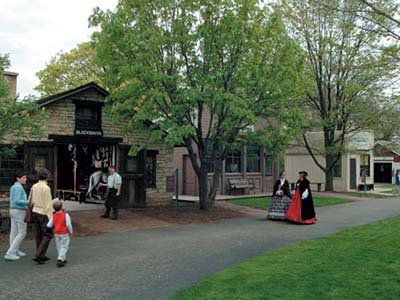 Naper Settlement, an award-winning outdoor history museum, is a cultural campus of life-long learning, discovery and fun for all ages. Sprawled across 13 acres, 380,000 annual visitors enjoy the museum's beautiful grounds, costumed interpreters and 30 historic buildings, including a one-room schoolhouse and the Martin Mitchell Mansion, as well as a variety of fun and educational events and programs throughout the year. Families can bring their little ones to the Rita (Fredenhagen) and John Harvard Early Learning Playscape and splash pad, or sign up their curious camper for summer camp programs. Visitors can relax under the stars at the Naper Nights Summer Concert Series or enjoy great food and music at Oktoberfest.
Learn More About Naper Settlement
Naper Homestead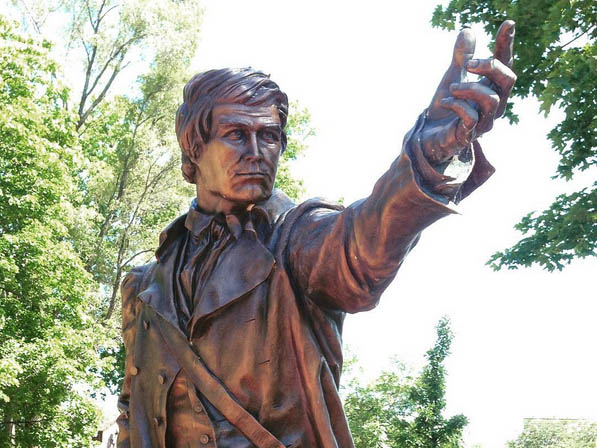 In April 2006, in commemoration of the City's 175th anniversary, the City of Naperville purchased the original Joseph Naper Homestead due to its historical significance. Subsequently, two on-site archeological digs managed by the Naperville Heritage Society, conducted in 2006 and 2007, revealed foundation elements of four different structures that once stood on the site, as well as more than 25,000 artifacts.

In 2011, the vacant Naper Homestead property was transformed into a self-guided historic interpretive site commemorating Naperville's founding family, Captain Joseph and Almeda Naper. In 2013, the Joseph Naper Statue was placed at Naper Homestead.