Garbage and Recycling
The City of Naperville contracts with Groot Industries for residential garbage collection and curbside recycling services. The City offers the Naperville Environmental Collection Campus located at 156 Fort Hill Drive, which includes three different recycling options to provide additional sustainable disposal opportunities. The facilities include a Recycling Drop-Off Center, Household Hazardous Waste Facility and Electronics Recycling Facility. See the information below for additional information and for hours of operation.
Buy a Cart
Purchase a garbage or recycling cart online via PayPal. If you would like your cart(s) to be delivered to your home, please make sure to select and pay the $10 one-time delivery charge in addition to any cart(s) you order.
Groot-Naperville Website
Groot has a customized website just for Naperville residents! Visit the website for information about regular and holiday pick-up schedules, yard waste carts, e-waste collection, special household collection services, acceptable recycling materials and more!
Visit Now
When is my garbage and recycling collection day?
View Map
Buy a Cart by Mail
If you prefer, you can print out the attached form and mail it to the Department of Public Works along with your payment to receive a recycling or garbage cart.
Download Order Form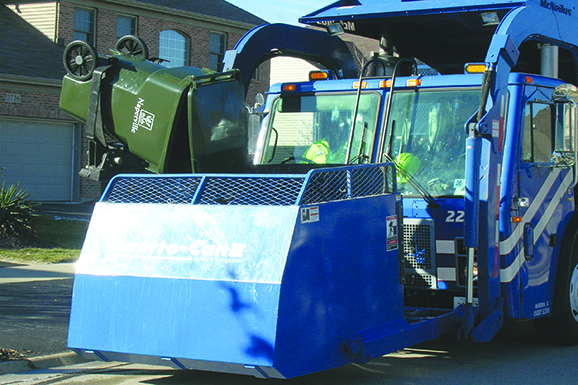 Did you know?
You "Can" Contribute to Curb Appeal