Naperville Police Department
Naperville's internationally accredited police department employs a staff of almost 300 whose mission is to serve the community while also protecting life and property.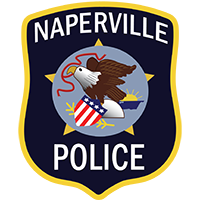 Do you know when you're required to stop? Know the law when it comes to driving around school buses! The safety of… https://t.co/uO8lyy3XbX

Heads up, motorists: Chicago Avenue will be closed between Main Street and Washington Street in Downtown Naperville… https://t.co/SPh06qJ6sS

Crime Prevention Specialist Kelsey Dobson attended District 204's preview day yesterday to greet new Kindergartners… https://t.co/KlOaU0DH7m
Take our survey
Naperville Police Department values our partnership with the community and encourages community feedback on our performance in an effort to maintain our professional standards and community relations.
Start the survey
Parking ticket?
Use this secure site for quick and easy online payment of a parking ticket.
Pay here
Online Reporting
File a police report online at any hour of the day or night for 1) non-emergency incidents 2) that happened within Naperville city limits and 3) for which there are no known suspects.
File a police report
Registered Sex Offender Information
Search by address for a list of sex offenders in your area. Register to receive email alerts. Protect your family with safety tips and information.
Search now
Join NPD
The Naperville Police Department is testing for officers in 2018. Learn more about what makes NPD such a fantastic place to work.
Learn more
A Safer Naper
The Naperville Police Department is resolving to make Naperville "A Safer Naper" in 2018 by releasing a new safety theme each month to educate residents on how to prevent crime and enhance safety.
Learn more