Naperville Police Department
Applications for new officers are now available online and must be submitted by 2 p.m. on Jan. 5, 2024. Click here for details.
Naperville's internationally accredited police department employs a staff of approximately 268 people whose mission is to provide extraordinary service to the community while protecting life and property.
EMERGENCY: 9-1-1
NON-EMERGENCY: (630) 420-6666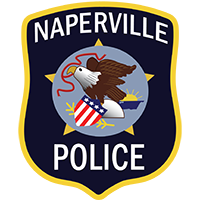 Take our survey
Naperville Police Department values our partnership with the community and encourages community feedback on our performance in an effort to maintain our professional standards and community relations.
Start the survey
Need a Police Certificate?
Submit a request to obtain a police certificate or background check from the Naperville Police Department online.
Make a Request
Online Reporting
File a NON-EMERGENCY police report with the Naperville Police Department when it's convenient for you.
File a report now
Parking ticket?
Use this secure site for quick and easy online payment of a parking ticket.
Pay here
Firearm Take Back Program
The Firearm Take Back Program allows Naperville residents to rid their homes of unwanted guns, thereby eliminating the risk of theft, misuse or accidental discharge.
Learn more
A Safer Naper
Each month, the Safer Naper program educates residents about a different topic, making you our partners in preventing crime and enhancing safety within our community.
A Safer Naper Webpage