Naperville Police Department
Naperville's internationally accredited police department employs a staff of approximately 250 people whose mission is to provide extraordinary service to the community while protecting life and property.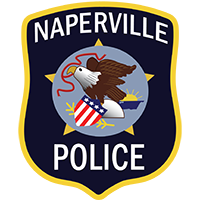 Last month, we reported that most of the residential burglaries we were seeing in town were to UNLOCKED homes. It o… https://t.co/nbmNfWLFvX


Did you know that our Communications Section oversees Naperville's City Dispatch Center? Our City Dispatchers are a… https://t.co/6Ym5BgJzdR
Take our survey
Naperville Police Department values our partnership with the community and encourages community feedback on our performance in an effort to maintain our professional standards and community relations.
Start the survey
Need a Police Certificate?
Submit a request to obtain a police certificate or background check from the Naperville Police Department online.
Make a Request
Online Reporting
File a NON-EMERGENCY police report with the Naperville Police Department when it's convenient for you.
File a report now
Parking ticket?
Use this secure site for quick and easy online payment of a parking ticket.
Pay here
Connect for Life
The Connect for Life initiative aims to connect individuals seeking help for any addiction into treatment using a network of community resources.
Learn more
A Safer Naper
The Naperville Police Department is resolving to make Naperville "A Safer Naper" in 2019 by releasing a new safety theme each month to educate residents on how to prevent crime and enhance safety.
Learn more