Empower
Ready to View Your Energy Usage?
Enroll in Empower, the City of Naperville's new online utility dashboard. (You will need your account number on your utility bill to register.)
Take Me to Empower
Welcome to Empower.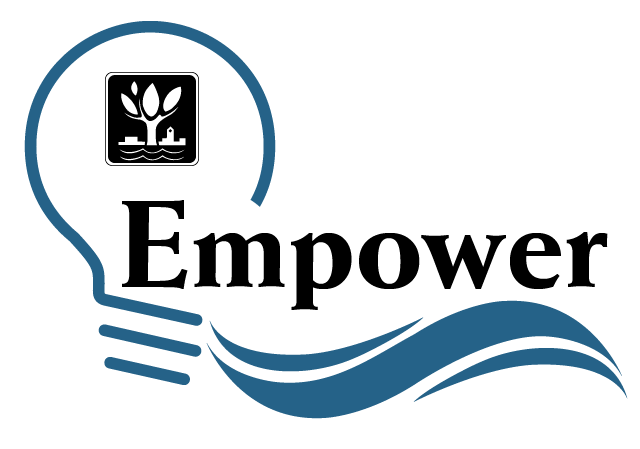 Empower is a free, secure online dashboard that lets Naperville's residential and commercial electric customers view their energy usage data.
Developed by Naperville's Electric Utility, Empower displays a customer's energy usage using a dashboard-style concept. Customers can see at-a-glance the days and times they use the most energy through charts available in yearly, monthly, weekly, or daily formats. Additional features like daily temperature let customers compare their usage to external factors, and for those customers who may have multiple meters or locations, all can be accessed within one Empower account.
Empower does not let customers pay their utility bills online; for that service, please enroll in the City's ebill program.
The Power is in Your Hands
Rather than waiting for a monthly bill, Empower is a way for customers to evaluate their energy use more often and use that data to make energy-saving changes if they wish.
Electric usage data is generated by a customer's electric meter and provided on a 24-hour delay. A maximum of three years' worth of back data will be available upon enrolling in Empower, provided an individual or business has been a Naperville Electric Utility customer for the past three years. Because Empower was developed separately from Naperville's utility billing system, energy usage costs will not be available through the dashboard. At this time, only electric usage can be viewed through Empower.
Safe. Secure.
Empower's data comes from a secure, integrated system of electric meters, communication networks, and data management systems, and the platform has gone through multiple high-level cybersecurity reviews to ensure customer security. There is a triple firewall, among other protections.
Meeting our Customers' Needs
Since Empower launched in 2019, Electric Utility staff have consistently developed new features that meet our customers' energy tracking needs.
As of March 2022, optional low- and high-use notifications are available. These daily or weekly email notifications can be set up to notify a customer of abnormally high or low usage on their account. This highly requested feature lets customers identify usage issues or better meet their energy use goals.
Also in 2022, a new residential comparison feature was added. This allows residential Empower users to compare their home's electric use to the aggregate average use of all other residential customers within their billing cycle. For more information on locating your billing cycle on your utility bill, view the Empower "how-to" guide. A map of billing cycles is also available for your use.
Frequently Asked Questions about Empower
Why did the City create Empower?
Empower was developed as a customer service tool to inform Naperville's Electric Utility customers on their energy usage. With Empower, customers can see the days and times they use energy the most and, as a result, reduce their energy consumption.
How does Empower work?
Empower displays a customer's energy usage as frequently as 15-minute intervals.
Available usage information will be approximately 24 hours old.
Colorful charts show how much electricity a customer uses by the month, day or hour.
Customers can view and compare usage by the day, week, month or custom ranges and see the variables impacting their utility bill, like the weather.
Customers can download their data into a spreadsheet.
Empower's optional high-use notification feature notifies customers by email when abnormally high usage for a certain time period is detected on their account. Choose from a daily or weekly notification that best matches how you're tracking energy for your home or business.
I just enrolled in Empower and logged in for the first time. My data is not displaying. What do I do?
It may take a few minutes for your historical usage data to populate in your dashboard after you first enroll in Empower. Please log out and try again after a few minutes. Once your data has populated for the first time, you will not experience this lag time again.
As a reminder, Empower will provide three years (36 months) worth of historical data provided you have been a Naperville Electric Utility customer for that time period.
How can customers reset their password?
If an Empower user forgets their username or password, there is a process built into the app to recover the username or reset the password using the user's email address. The process is similar to most sites that have username/password recovery.
Can Non-Wireless Meter Alternative (NWMA) customers use Empower?
Yes. There will be a delay of one month's worth of data due to these customers having monthly manual reads.
Can customers pay their utility bill through Empower?
Paying your bill through the dashboard is not available. The City of Naperville's e-bill payment system can be accessed at www.naperville.il.us/ebill.
Who should customers contact with a question about Empower?
Questions can be submitted through the City's Help Center and will be directed to the Electric Utility.