Projects in Naperville
From small-scale repair and maintenance like the replacement of a sidewalk square to major development, Naperville is constantly evolving. Be a part of that change!
All the information you need for your personal or business project – be it an addition to your house, a teardown, construction of a new business or moving your company into an existing space – can be found here.
From planning to development to construction, let us help you make Naperville your home.
Call J.U.L.I.E.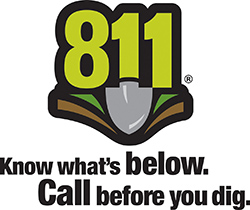 Learn more about Illinois' One-Call System
Did you know?
In 2018,
were issued in Naperville.