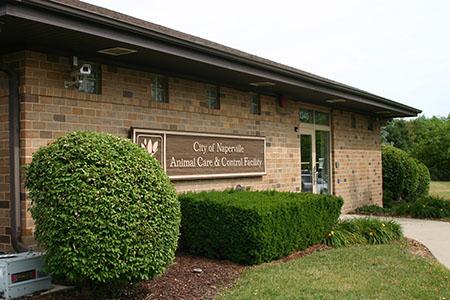 Animal Control
Summer Internship Opportunity
Naperville Animal Control is currently accepting applications for 2019 summer interns.
If you or someone you know a student with a passion for animal welfare, check out this opportunity to assist animal control officers on service calls as well as with daily feeding, cleaning of animal areas, exercising of dogs, and monitoring and following through with medical and behavior observation.
Applications due March 15. Click here for more details.
Naperville Animal Control is a unit within the Naperville Police Department that:
Enforces local and state animal control and welfare laws
Operates a shelter for stray and non-native/exotic animals
Rescues animals that are stray, injured or in danger
Promotes responsible pet ownership and animal care through education and enforcement
Last year, Naperville Animal Control received nearly 4,800 calls for service and fielded thousands of wildlife inquiries, primarily about birds, skunks and coyotes. Of the 290 cats and dogs impounded by this unit in 2017, 146 (or 50%) were returned to their owners while the other 50% were transferred to area shelters.
Impounded Animals
Find pictures and descriptions of animals currently impounded at Naperville Animal Care and Control. If one of these animals belongs to you, please call Naperville Animal Control at (630) 420-6178.
See who's in our care