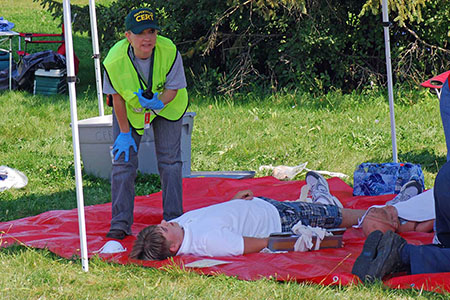 Be a Volunteer
The City of Naperville has a strong history of active volunteer groups and organizations supporting the community.
The Naperville Emergency Management Agency (NEMA) was founded in 1950 as the Naperville Civil Defense Agency. As the years have passed, the group's focus has shifted from preparation for the effects of nuclear war to increased preparedness and response to emergency incidents, especially weather-related disasters, hazardous materials spills, earthquakes and other crises associated with 21st Century life.
A newer agency, the Citizen Emergency Response Agency, was formed in 2005 to provide basic survival and rescue skills to residents. Training includes disaster preparedness and relief, fire safety, disaster medical operations, light search and rescue and more.
Did you know?
has one of the top rated emergency management programs in the state.