Garbage and Recycling
HOLIDAY COLLECTION NOTICE
Due to the Christmas and New Year Holidays, no curbside garbage and recycling will be collected on Monday December 25, 2023, and Monday January 1, 2024. Curbside services will be collected one day later on those weeks.
The City of Naperville contracts with Groot Industries for residential garbage collection and curbside recycling services. The City offers the Naperville Environmental Collection Campus, located at 156 Fort Hill Drive, which includes three different recycling options to provide additional sustainable disposal opportunities. The facilities include a Recycling Drop-Off Center, Household Hazardous Waste Facility and Electronics Recycling Facility. See the information below for additional information and for hours of operation.
Buy a Cart
Purchase a garbage or recycling cart online via PayPal. Please make sure you DOUBLE check your shipping address associated with your PayPal account before you check out.
Groot-Naperville Website
Groot, the City's residential garbage and recycling services contractor, has a customized website just for Naperville residents. Visit the website for information about regular and holiday pick-up schedules, yard waste carts, e-waste collection, special household collection services, acceptable recycling materials and more!
Visit the Groot Website
When is my garbage and recycling collection day?
Use the address search bar at the top of the map to locate your address. Then, click on the address points to learn more about your services, how to order garbage and recycling carts, and important phone numbers.
View Map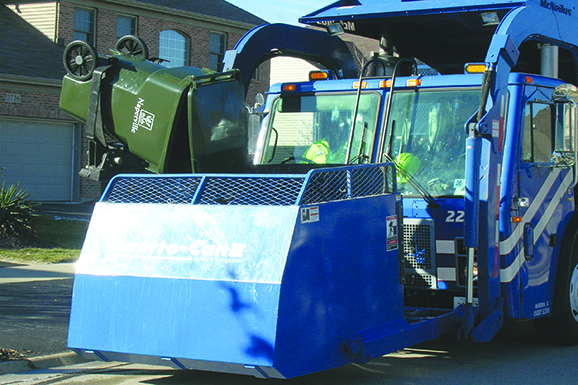 Did you know?
You "Can" Contribute to Curb Appeal