Naperville Riverwalk Foundation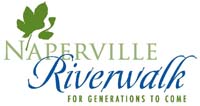 The Naperville Riverwalk Foundation is a nonprofit, charitable organization that was established in 1997 to serve as a vehicle for obtaining financial support for annual Riverwalk commitments of the City of Naperville and the Naperville Park District, as well as enhancements and special projects.
The Foundation is managed by a volunteer board of directors whose responsibilities are to oversee the receipt and distribution of donated funds and other resources that shall be used for educational programs and projects that enhance the entire Naperville Riverwalk.
The Riverwalk Foundation is a 501(c)3, approved by the IRS. All gifts to support the Naperville Riverwalk Foundation are tax-deductible.