Riverwalk Attractions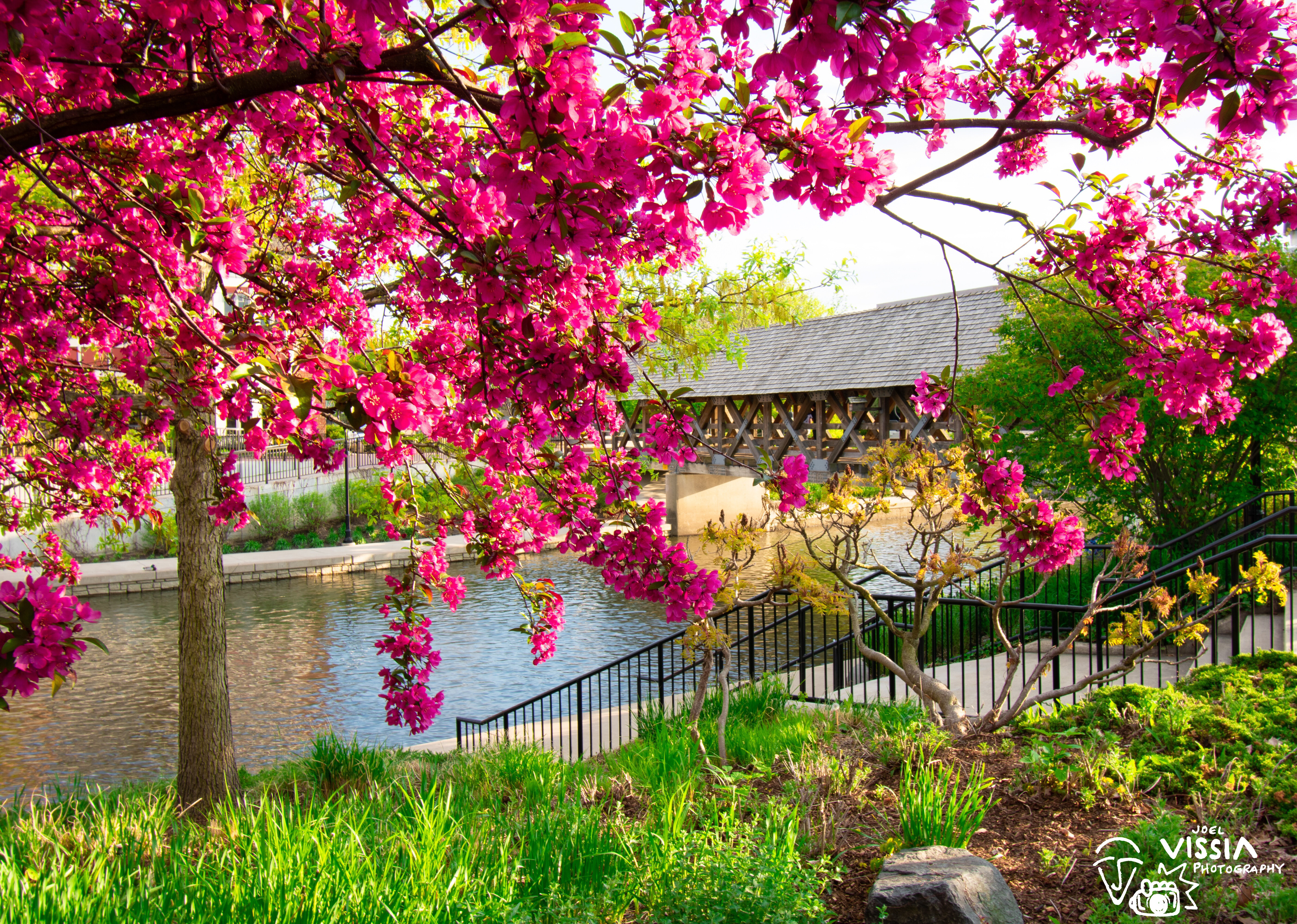 Visitors to the Riverwalk discover exceptional amenities along its path. To the east, visitors enjoy the stunning beauty of Fredenhagen Park with its landmark clock tower and Exchange Club Memories Fountain. Near City Hall, Naperville Jaycees Park provides flexible outdoor workspace with seating, shade and power sources for electronics.
Midway, the Dandelion Fountain, Paddleboat Quarry and Millennium Carillon in Moser Tower (closed for rehabilitation in 2021) can be found, along with Rotary Harmony Park, a unique amenity consisting of four percussion instruments for residents and visitors of all ages to enjoy. Further west is historic Centennial Beach, a popular family destination; Centennial Park with its inline skating/skateboarding facility; and the Jaycee Playground, an ADA-accessible recreational area.
Volunteer to Help Keep the Riverwalk Beautiful!
As Naperville's "Crown Jewel" and most frequently visited park, the Riverwalk is maintained with care by Naperville Park District staff, with support from volunteers. Anyone who is out walking on the Riverwalk on a Wednesday or Friday morning might see a group of volunteers pulling weeds in a flower bed or digging up invasive shrubs in a wooded area. Learn more about becoming a Naperville Park District Riverwalk volunteer on the Naperville Park District's volunteer information page.
Annual Events

There are many events held on the Riverwalk throughout the year, including fundraising walks/runs/triathlons, as well as seasonal events and story times. The Park District is responsible for scheduling many of the events, while the Naperville Public Library hosts the children's story times. For the most up-to-date Park District event information, please visit www.napervilleparks.org. For up-to-date Naperville Public Library information, please visit www.naperville-lib.org.

To inquire about scheduling an event on the Riverwalk, contact the Naperville Park District by emailing info@napervilleparks.org or calling (630) 848-5000.
Weddings and Events

Weddings and events are permitted on the Riverwalk. Three locations can be reserved for a fee — the Grand Pavilion on the west extension, the Millennium Carillon in the Moser Tower and the Riverwalk Amphitheater, located on the Southeast corner of Eagle Street and Jackson Avenue.

Photos are allowed on the Riverwalk and no permit is necessary. However, please keep in mind that the Riverwalk is a public park and be courteous of other people enjoying its amenities.

For more information about availability and fees, please send a message to the Naperville Park District at info@napervilleparks.org or call (630) 848-5000.

Margaret and Milton Rogers, who had their first date on the Riverwalk in April 2017, exchanged their vows there in December 2017.

Photo courtesy of Margaret Rogers