Naperville Police Explorers
Police exploring is a nationwide program, which provides young men and women age 14 to 21 the opportunity to "explore" a career in law enforcement by volunteering with their local police department. The Naperville Police Explorer Post is the oldest post in Illinois and is often recognized as a model for other communities.
The Naperville Police Department Explorer Post provides more than 1,000 hours of volunteer labor by providing security and traffic control at many community events, including Ribfest and Last Fling.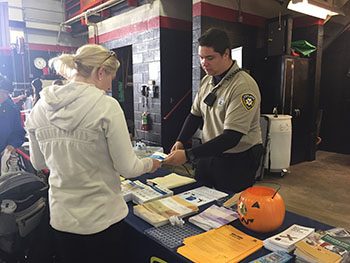 In addition to volunteer work, Explorers learn about the realities of policing through guest speakers, simulated training and competition at the state level.
For more information, contact Sgt. Elena Deuchler at (630) 420-6117 or deuchlere@naperville.il.us.