Naperville Police Explorers
The Naperville Police Explorer Post 2683 is the oldest post in Illinois. Law Enforcement Exploring is a nationwide program, which provides young men and women the opportunity to "explore" a career in law enforcement while also following the Exploring guidelines set forth by the Boy Scouts of America.
The NPD Explorers usually meet at the Naperville Police Station twice a month. The program offers young adults a personal awareness of the criminal justice system through training, practical experience and other activities. The NPD Explorers assist the department by volunteering at community events and helping with security and traffic control. Additionally, the program promotes personal growth through character development, respect for the rule of law, physical fitness, good citizenship and patriotism.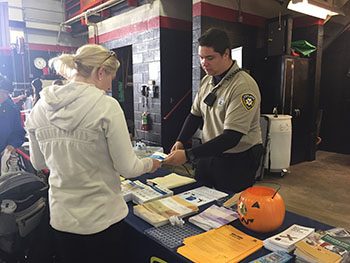 Qualifications: Explorer applicants must be at least 14 years of age, graduated from the eighth grade, and may not exceed 21 years of age. Applicants must complete the official Naperville Police Explorer Application for Membership in order to be considered for membership. Applicants must also have a consistent grade point average of a "C" or better at the school they attend. An applicant must be free of arrests and convictions that could be considered serious in the eyes of the public. An applicant must submit a completed Application for Membership to the Post Advisor.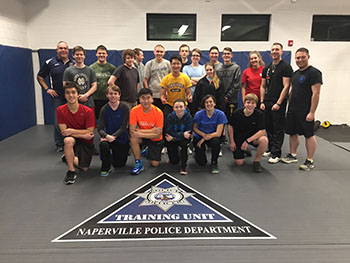 Explorer Selection Process: Upon receiving a completed Naperville Police Explorer Application the Application Committee will conduct a background check and contact the applicant's references. All applicant background checks will be conducted only by a sworn Police Officer in order to maintain accordance with the Juvenile Protection Act. The Application Committee will also conduct an oral interview with each applicant to obtain knowledge about the applicant's background and to gain further information to answers given on the written application.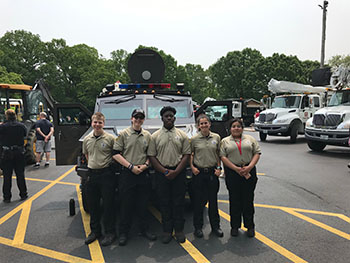 Acceptance into the Explorer Program: Upon acceptance into the NPD Explorer Program as a Probationary Explorer, the following forms will be issued and must be completed and submitted upon arrival of their first meeting/training:
Hold-Harmless Agreement
Emergency Contact Form
Medical Release Waiver
Media-Publicity Waiver
Boy Scouts of America (BSA) application (only if you are not yet affiliated with Explorers) along with the BSA membership fee.
For additional information email NPDExplorers@naperville.il.us.
The Naperville Police Explorer Post 2683 application can be downloaded by clicking here. The completed application is to be turned in at the Police Department's front desk.