School Walk Routes and Traffic Control Plans
For each elementary and middle school in Naperville, recommended walk routes and traffic control plans have been developed to enhance safety for some of our smallest citizens.
Adult crossing guards are on-site to help keep kids safe when crossing major streets identified in School Walk Route plans. A few locations throughout the City have School Speed Limit 20 MPH yellow flashers that activate when the guard is on duty. Many of the elementary schools also have volunteer adult traffic safety supervisors. These supervisors are recruited by the individual schools to assist with school safety in front of the school and at nearby crossings. The Naperville Police Department trains volunteer supervisors.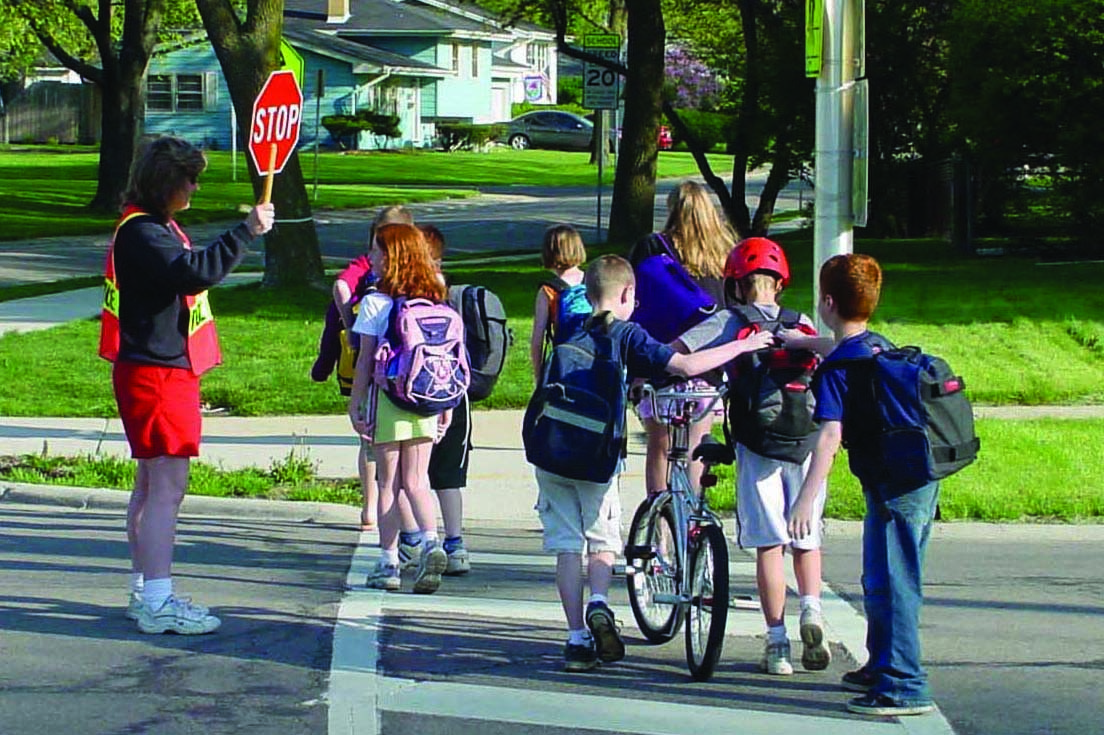 Walk Routes
These maps identify routes for students to use on their way to and from school. The city updates the routes as necessary.
The below-linked route maps are all in PDF format.
Beebe | Brookdale | Clow | Cowlishaw | Crone | Ellsworth | Elmwood | Fry | Graham | Gregory | Highlands | Jefferson | Kendall | Kingsley | Lincoln | Longwood | Madison | Maplebrook | May Watts | Meadow Glens | Mill Street | Naper | Owen | Patterson | Peterson | Prairie | Ranch View | River Woods | Scott | Scullen | Spring Brook | Ss. Peter Paul | Steeple Run | St. Raphael | Thayer Hill | Washington | Welch
Traffic Control Plans
For each elementary and middle school, the TED Business Group has developed detailed traffic plans of reduced school speed limits, parking regulations, bus loading zones and special parent pick-up and drop-off zones. Each plan strictly eliminates parent parking on the approaches to each crosswalk and school driveway entrances and exits to ensure that the crossing children may be clearly seen.
The below-linked traffic control plans are all in PDF format.
Beebe | Brookdale | Clow | Cowlishaw | Crone | Ellsworth | Elmwood | Fry | Graham | Gregory | Highlands | Jefferson | Kendall | Kingsley | Lincoln | Longwood | Madison | Maplebrook | May Watts | Meadow Glens | Mill Street | Naper | Owen | Patterson | Peterson | Prairie | Ranch View | River Woods | Scott | Scullen | Spring Brook | Ss. Peter Paul | Steeple Run | St. Raphael | Thayer Hill | Washington | Welch