248th Avenue Improvement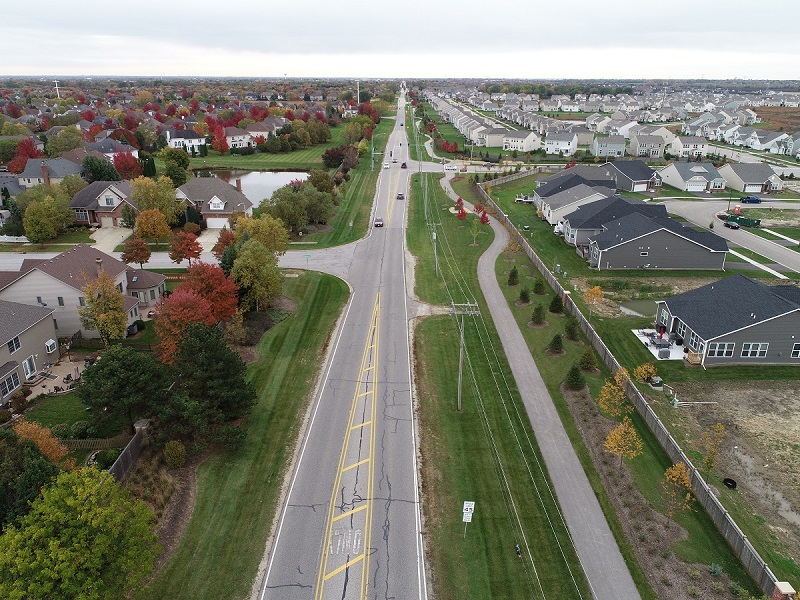 The City has identified the need to improve the portion of 248th Avenue that runs from 95th Street to 103rd Street. The goal of this project is to create a better driving experience for motorists, as well as better recreational experiences for bicyclists and pedestrians.
The project scope may include improving the roadway; installing new pavement, curbs and gutters; and installing a new street lighting system. Gaps in the current bike path on the west side of 248th Avenue would be connected. Additionally, the City will investigate the possibility of pouring a new sidewalk on the east side of the roadway, from 95th Street to 103rd Street.
Timeline

Construction is expected to begin in 2023 and last for approximately 12 months.
Getting Involved

Upcoming Meetings

A third and final public information meeting is planned for spring 2021. More information, as well as a specific date and time, will be shared in the future.

At this meeting, the preferred alternative for the project will be discussed, taking into account comments and feedback shared during earlier meetings.

2020 Meetings

The public was invited to share feedback at a series of meetings and open houses taking place in 2019 and 2020.

An in-person, open-house meeting was held Sept. 10, 2020, at the Commissioners Park Pavilion. Three alternatives for the project were presented based on initial feedback received at the first public information meeting. Maps and exhibits were available to view, and attendees were able to provide feedback, share concerns and ask questions. Representatives from the City of Naperville and the project consultant were present to discuss the project and answer questions on an individual basis.

A virtual public meeting was held on Aug. 31, 2020. The meeting included about 120 unique views from participants.

Download the presentation from the Aug. 31, 2020, virtual meeting.

Public Information Meeting #2 Virtual Presentation

Public Information Meeting #2 Virtual Q & A Session

2019 Meetings

An initial public information meeting took place on Nov. 7, 2019. About 100 people gathered to ask questions and share their thoughts and concerns about this stretch of roadway.

Download the brochure from the Nov. 7, 2019, meeting.