Naperville Police Department
This February, the Naperville Police Department is presenting two opportunities to learn the tricks con artists use to steal your money and how to beat them at their own game. New frauds and scams seem to crop up weekly, so stay informed on the latest scams to avoid being duped!
There are two opportunities to see this presentation:
Wednesday, Feb. 26, 1 to 2 p.m. at the 95th Street Library, 3015 Cedar Glade Dr. OR
Thursday, Feb. 27, 6:30 to 7:30 p.m. in Council Chambers at the Naperville Municipal Center, 400 S. Eagle St.
Naperville's internationally accredited police department employs a staff of approximately 250 people whose mission is to provide extraordinary service to the community while protecting life and property.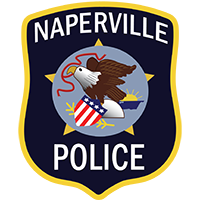 Our current job postings include a 911 telecommunicator, a crime scene technician, and an accreditation and complia… https://t.co/jttW47PhyR


We're really feeling the love this Valentine's Day ... Each and every member of the department received one of thes… https://t.co/A42W5afOXD


Take our survey
Naperville Police Department values our partnership with the community and encourages community feedback on our performance in an effort to maintain our professional standards and community relations.
Start the survey
Need a Police Certificate?
Submit a request to obtain a police certificate or background check from the Naperville Police Department online.
Make a Request
Online Reporting
File a NON-EMERGENCY police report with the Naperville Police Department when it's convenient for you.
File a report now
Parking ticket?
Use this secure site for quick and easy online payment of a parking ticket.
Pay here
Connect for Life
The Connect for Life initiative aims to connect individuals seeking help for any addiction into treatment using a network of community resources.
Learn more
A Safer Naper
The Naperville Police Department is making Naperville "A Safer Naper" in 2020 by highlighting existing programs or services each month and showing how they contribute to the well-being of Naperville.
Learn more