Boards and Commissions
Naperville is an active community with a vibrant volunteer spirit. The volunteers who serve on city boards and commissions exemplify outstanding community involvement. Appointments are typically reserved for residents and are made by the Mayor and City Council based on experience and interest. If you are interested in serving on a Board or Commission, please download and review the application form.
Any individual with a disability requesting a reasonable accommodation in order to participate in a public meeting should contact the Communications Department at least 48 hours in advance of the scheduled meeting. The Communications Department can be reached in person at 400 S. Eagle Street, Naperville, IL, via telephone at (630) 420-6707 or (630) 305-5205 (TDD) or via e-mail at info@naperville.il.us. Every effort will be made to allow for meeting participation.
Never doubt that a small group of thoughtful, committed citizens can change the world. Indeed, it is the only thing that ever has.
WCNC Government Access Television
WCNC (Ch. 6 - WOW, Ch. 10 - Comcast, Ch. 99 - AT&T) lets you watch City and County government meetings and the Illinois Channel to stay connected to your government.
View schedule
Serve Your Community
Several City board and commissions are currently seeking new members. Applications will be accepted until all positions are filled.
Apply Now
Meeting Agendas Straight to You
Get agendas for Naperville's City Council and boards and commissions sent directly to your inbox.
Sign Up for eNews
July 18 Building Review Board Meeting Canceled

Beware of Telephone Scam

June 7 Transportation Advisory Board Meeting Canceled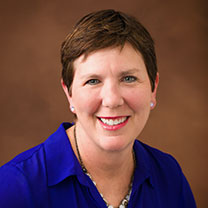 Councilwoman Becky Anderson
Sixth generation Naperville resident Becky Anderson has always believed in service to her hometown.
Full Bio
Manager's Memorandum (MM)
City Council Meetings and Workshops
View the Council Q&A and learn more about the City Council meeting process.
Learn More